A Selection of Books Translated into Turkish in 2022
A Selection of Books Translated into Turkish in 2022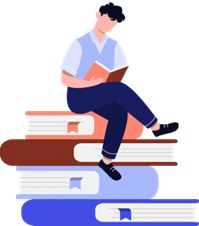 Last year, many special and important books were translated into Turkish for the first time. On this page, I have selected the eight most popular books translated into Turkish. All of the books I have selected from different publishing houses and different translators have received great acclaim. I hope they will be good recommendations for you.
Babamın Yeri
Ernaux's father passes away two months after her daughter takes the teaching exams. Following his death, the author examines her father's transition from manual labor to small business ownership, his social standing, and her relationship with him. The words on the page depict not dramatic memories, but rather a 'class' story narrated through a portrait. Babamın Yeri is a text that delves into the 'place' of a man in both society and his daughter's eyes. Ernaux's writing style in Babamın Yeri is known for its clarity and fluidity, effectively conveying events to the reader. If you haven't read any of Ernaux's books before, I recommend giving them a chance.
Author: Annie Ernaux Translator: Siren İdemen Publisher: Can Yayınları
Bostanda, Kırlangıçlar
This book by Peter Hobbs manages to captivate the reader from the first sentence to the last. It is a short yet emotionally rich story. As you read the book, you will journey with the protagonist through pomegranate groves and see life through his eyes. The story begins with the protagonist's childhood, goes through the years of imprisonment, and beyond. This tragedy will evoke uncontrollable tears as you read. You will witness the profound impact of war on society in the country. The book encompasses both love and drama, written in a fluent and straightforward language, and the translation is highly successful.
Author: Peter Hobbs Translator: Talha Aydın Publisher: Ketebe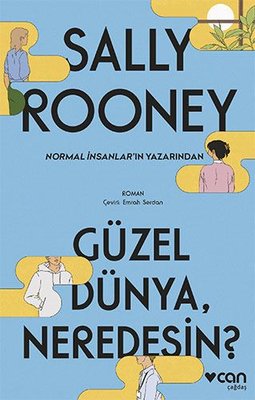 Güzel Dünya, Neredesin?
Alice and Eileen are two friends approaching their thirties who live in different cities. Alice, a novelist, meets Felix, a warehouse worker, through a dating app, and they grow closer. Meanwhile, as Eileen tries to heal the wounds of a past relationship, she also feels an attraction towards her childhood friend, Simon. As Alice and Eileen exchange messages about relationships, art, literature, and their uncertain futures, they begin to question not only their friendship but also their perspectives on life. Sally Rooney depicts human nature with an intimate and simple language.
Author: Sally Rooney Translator: Emrah Serdan Publisher: Can Yayınları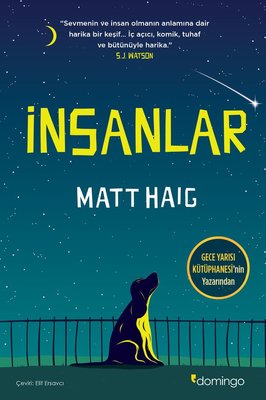 İnsanlar
Matt Haig, one of the most important novelists of recent years, presents an extraordinary story about happiness in life and human nature despite their complexities. His book İnsanlar tells the story of 'us' in a lively and expressive style, full of joy and wit.
Author: Matt Haig Translator: Elif Ersavcı Publisher: Domingo Yayınevi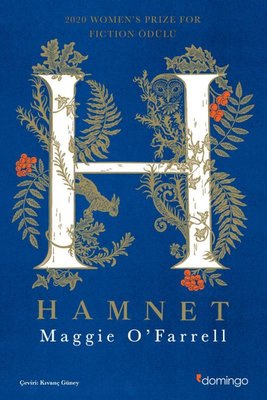 Hamnet
In the late1500s, in a town east of London, a child named Hamnet hurriedly descends the stairs. He needs to find someone to help his twin sister, who is lying feverish in bed. His motheris two kilometers away, tendingto beehives. His father is days, weeks, and miles away, traveling from city to city with his theatercompany, staging plays that create a storm of applause. Years later, he will dip his pen into the ink of his pain. In this extraordinary novel based on historical events, Maggie O'Farrell focuses on a parent's greatest fear. It is a must-read for Shakespeare enthusiasts.
Author: Maggie O'Farrell Translator: Kıvanç Güney Publisher: Domingo Yayınevi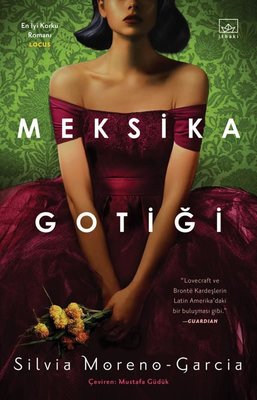 Meksika Gotiği
In 1950s Mexico, Noemi Taboada, one of society's young darlings, was living and enjoying life as she pleased. However, the letter she received from her newly married cousin would leave her stunned.She read about her cousinCatalina, who believedher husband was poisoningher and begged for someoneto help her. Noemi set out on a journey to the remote mansion called High Place,far from the city, to see Catalinaand offer assistance. Upon arriving there, Noemi was unsure of what she would find. She didn't know her cousin's husband or his wealthy family, and she had very little knowledge about the area she was heading to. Silvia Moreno-Garcia, the award- winning author of Gods of Jade and Shadow, introduces Mexican Gothic, a novel that offers a contemporary perspective on the genre's familiar structure, filled with eerie nightmares.
Author: Silvia Moreno-Garcia Translator: Mustafa Güdük Publisher: İthaki Yayınları
Rahatlama Kitabı
Rahatlama Kitabı is a compilation of lessons learned from tough times and a collection of suggestions that will bring a little comfort during those moments. Matt Haig, the beloved author of books like The Midnight Library and Humans, presents in Rahatlama Kitabı a series of short and hopeful texts about the ups and downs of life. Drawing inspiration from his own experiences and influential figures such as Marcus Aurelius, and James Baldwin, Haig combines their ideas to provide insights. This book is something you'll want to have on hand when you're in need of a friend's thoughts, the solace of a hug, and a reminder of hope even in the worst of times.
Author: Matt Haig Translator: Kıvanç Güney Publisher: Domingo Yayınevi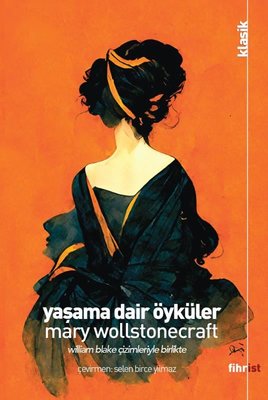 Yaşama Dair Öyküler
Yaşama Dair Öyküler is a children's book in which the author attempts to explain moral teachings to children and families in the most accurate way possible. The author fictionalizes real-life events and explores various concepts; such as morality, right and wrong, the animal kingdom, nature, flowers, plants, God, and religion. The book consists of 25 chapters, each addressing a different event, including social occasions and everyday rules. The story revolves around the daily dialogues between Mrs. Mason and the two young girls she is educating, who are uninformed about many subjects and rely on Mrs. Masonfor guidance. Mrs. Mason is portrayed as a dedicated figure who strives to fulfill her duty perfectly.
Author: Mary Wollstonecraft Translator: Selen Birce Yılmaz Publisher: Fihrist